our people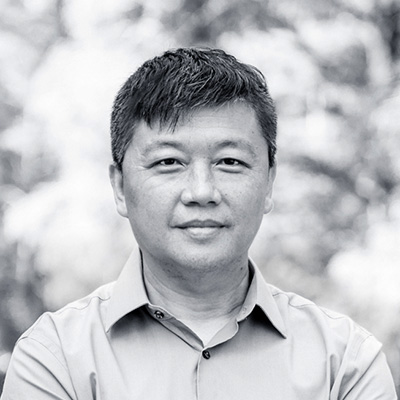 Wei Wang
Founder & Creative Director
Wei Wang is a design educator, graphic designer, and interactive designer. He has been teaching and practicing graphic design and interactive design since 1999. His main areas of expertise include branding strategy, user experience design, interactive design, and mobile app design.
Over the years, he has received many design awards, including Addy Awards, Horizon International Interactive Design Awards, Summit International Creative Awards, UCDA Design Award, AIGA Design Award, One Show Award, and Interactive Media Award.
Shortly after receiving his bachelor's degree in Industrial Design from Shenzhen University (China) in 1993, Wei Wang came to the U.S. pursuing his design education in Graphic Design. He received a B.F.A. from Utah State University, and a M.F.A. from Louisiana Tech University.
He is currently a full professor of Graphic Design at Auburn University.
Contact Information
Questions? Comments? Work Inquiries?
Please send an e-mail to
Leave a Message